Santa Fe Locals View Blog Archive: March, 2015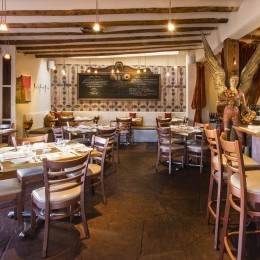 24 Mar, 2015
Cast-Iron Bronzed Cauliflower and Natural Beef, Red Chile and Potato Stew are just two ways to start off a meal at Joseph's Culinary Pub, located on the corner of Agua Fria St. and Montezuma St., across from St. Guadalupe Church in downtown Santa Fe.
Things to See and Do in Santa Fe!
Sign up for our eNewsletter and also be the first to hear about special promotions.