Del Charro Bar & Dining
Come on down for the best burger in Santa Fe. You can get it however you want. Just make sure you're hungry when you do. We've got all the fixins' – green chile, your choice of cheese and more. We'll wager you won't grab hold of a better burger in Santa Fe.
We love keeping up with our hombres. If you can't stop by, gather up at Facebook or Instagram – we'd love to have you.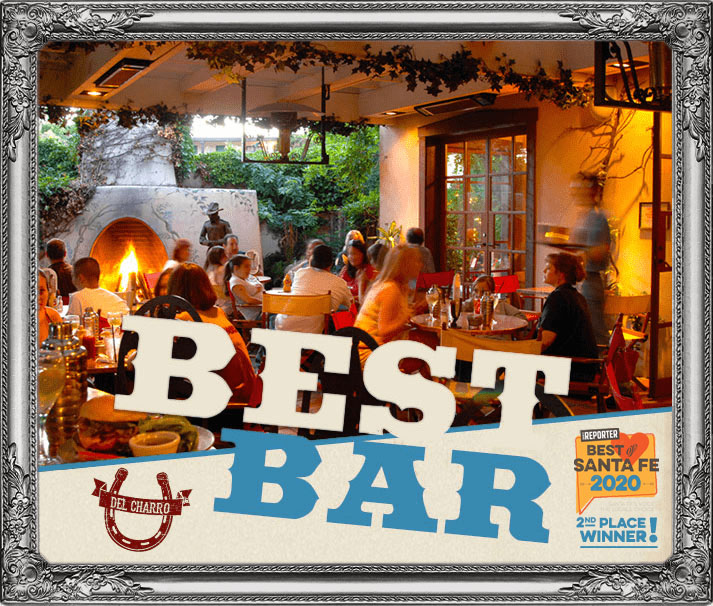 Del Charro is a local favorite located on the ground floor of our inn. Head to our outdoor heated patio for great New Mexican flavors, a famous happy hour, and award winning margaritas. It doesn't get any better than that. Thanks to the Santa Fe Reporter's Best of Santa Fe! We were voted the "Best Hotel Bar" and "Best Bar" in Santa Fe.
Best of Santa Fe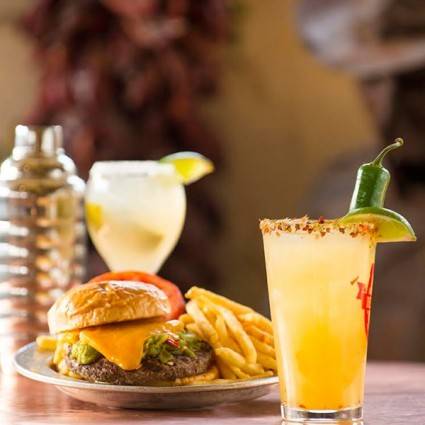 OPEN SUNDAY 11:30AM 'TIL 10PM
OPEN MONDAY THRU SATURDAY 11:30AM 'TIL MIDNIGHT
Most Popular Bar in New Mexico
- Buzfeed
1st Place: Best Cocktails, Best Happy Hour, Best Local Bar
2nd Place: Best Cheap Eats, Best Hotel Bar
3rd Place: Best Margaritas, Best Chile Cheese Fries
Best of Santa Fe
Things to See and Do in Santa Fe!
Sign up for our eNewsletter and also be the first to hear about special promotions.