Community Involvement
The ownership, management, and staff of Inn of the Governors is grateful for the wonderful support and loyalty the Santa Fe community has given us throughout the years. Consequently, we are proud to give back whenever possible.
Over the years we have developed great relationships with many local organizations ranging from the American Cancer Society – Santa Fe Chapter to the Santa Fe Chamber Music Group. The following is a list of some of the organizations we are proud to support: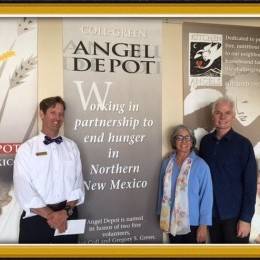 Kitchen Angels: We are excited to announce that our 50th anniversary package helped raise $5700 for the organization. Kitchen Angels is dedicated to providing free, nutritious meals to our home-bound neighbors facing life-challenging conditions. Our mission is accomplished through the generous efforts of 348 volunteers each week who donate 29,000 hours of service annually. Founded in 1992, there are only 4 paid staff members and they have delivered over 834,150 meals.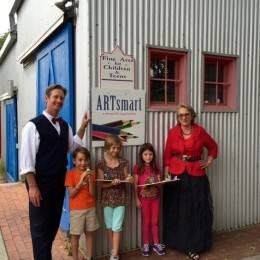 ARTSmart: We are excited to announce that our 50th anniversary package helped raise $11,600 for the organization. By ensuring that children have the opportunity to explore, experience, and engage in diverse visual expressions, ARTsmart provides a constructive learning environment that fosters creative thinking, encourages individuality, and supports critical analysis. ARTsmart programs reduce truancy, improve grades, and inspire the realization of dreams, which positively impacts students, families, and communities. Join us for the annual ARTFeast event in June.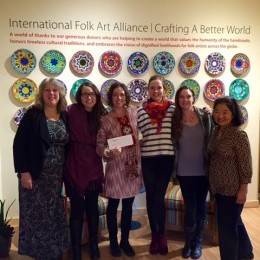 International Folk Art Market: We are excited to announce that our 50th anniversary package helped raise $4,500 to sponsor a new artist. IFAA is a nonprofit on a mission to celebrate and preserve living folk art traditions and create economic opportunities for and with folk artists worldwide. Each year more visitors have been drawn to Museum Hill in July to participate in the Market. From a local tradition to the global stage, from limited resources to economic empowerment and sustainable income, the work of art is represented here through Market artists. [IFAA's amazing staff]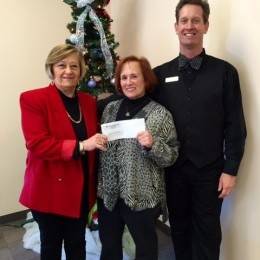 Esperanza Shelter for Battered Families: For over 38 years, Esperanza Shelter for Battered Families has been providing domestic abuse support services to greater Santa Fe, 24 hours a day, 365 days a year. Being first line responders, they offer a 24 Hour Hotline and Emergency Shelter for women, children and men who are in imminent danger. Esperanza's Support Center provides counseling and educational therapeutic groups to survivors, offenders and children. We work with all members of the family, not for reunification, but for each member to move on in their life, empowered to live in respectful relationships, free of violence.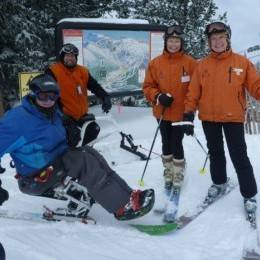 Adaptive Sports Program: The mission of the Adaptive Sports Program is to enhance the lives of children and adults with disabilities through outdoor recreation. Adaptive skiing in the Southwest is increasingly popular because of its blue skies and warmer day temperatures. Yet it is the warm feel of the people involved in the Adaptive Sports Program that make snow sports in the Southwest the absolute best! [Adaptive Ski Program]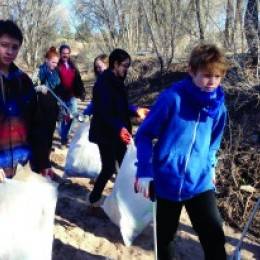 Santa Fe Watershed: The mission of the Santa Fe Watershed Association is to protect and restore the health and vibrancy of the Santa Fe River and its watershed for the benefit of people and the environment. We achieve this through education, restoration, stewardship, and advocacy. From the River's headwaters to the Rio Grande, we honor the connection of people and the watershed.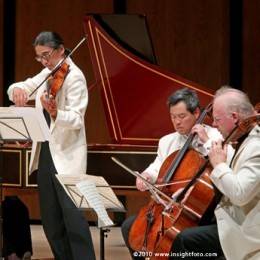 Santa Fe Chamber Music Festival: The Santa Fe Chamber Music Festival has garnered enthusiastic acclaim not only from music lovers, but also from art aficionados with its 20-year series of collectible posters and program book covers of Georgia O'Keeffe paintings. The tradition continues with other artists, including Dan Namingha, William Lumpkins, Harry Fonsecca, Nils Hogner, Laura Gilpin, William Penhallow Henderson, and Emmi Whitehorse. [SF Chamber Music]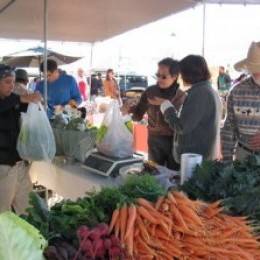 Farmer's Market: The Santa Fe Farmers Market represents over 150 active vendors and features hundreds of different agricultural products. To further meet Santa Fe's demand for fresh, local produce, the Market began operating year-round in 2002, and with more and more farmers using extended growing techniques, the "off season" becomes more successful every year.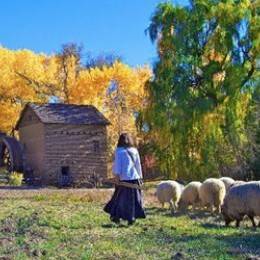 Las Golondrinas: El Rancho de las Golondrinas is a living history museum located on 200 acres in a rural farming valley just south of Santa Fe, New Mexico. The museum, dedicated to the history, heritage and culture of 18th and 19th century New Mexico, opened in 1972. Original colonial buildings on the site date from the early 1700s. In addition, historic buildings from other parts of northern New Mexico have been reconstructed at Las Golondrinas. Villagers clothed in the styles of the times show how life was lived on the frontier in early New Mexico. Special festivals and weekend events offer visitors an in-depth look into the celebrations, music, dance and many other aspects of life in the Spanish, Mexican and Territorial periods of the Southwest.
Things to See and Do in Santa Fe!
Sign up for our eNewsletter and also be the first to hear about special promotions.