Santa Fe has been a destination for travelers for many years. Travelers enjoy the art, tasty cuisine, our amazing weather, outdoors, and so much more. The safety of our guests and employees has always been a priority for us and, we look forward to you visiting Santa Fe. We are following CDC and New Mexico Health Order best practices and have provided a link for your review.
Currently our New Mexico Health Order allows for retail and galleries to be open with a maximum of 25% occupancy (relative to their fire code). Recently, we walked along the Santa Fe River to visit the many shops and galleries on Canyon Road. Just a quick 15 minute walk will bring you to 225 Canyon Road area where there are multiple galleries and shops waiting for you to visit. Some galleries are open and others are by appointment only. We enjoyed the sculpture gardens of Meyer Gallery and speaking with the gallery employees, too.
Further up Canyon Road you'll find more galleries and shops to enjoy. Stop in and visit our favorites Ventana Fine Art, Modernist Frontier, and Canyon Road Contemporary.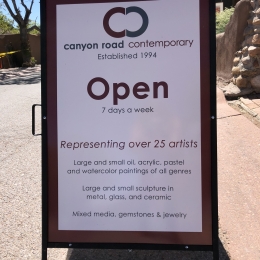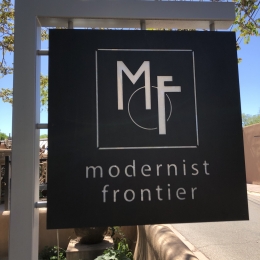 Restaurants can have curbside pickup and/or delivery, at this time. Our restaurant, Del Charro is also open for curbside pickup and is providing room service for our in-house guests. Book your reservation now and receive a $15 Del Charro food and beverage credit during your stay.
June 1, we will have more to share…. So look for our blogs and Facebook posts for continuing updates and general information. Also, let us know if there is something you would like us to "blog" about in the future. We look forward to you visiting soon. Safe travels, Deb/Director of Sales & Marketing.