It's New Year's Day and I am enjoying this quote by Brad Paisley, "Today is the first blank page of a 365 page book. Write a good one." My mind immediately jumps to a travel journal. Not that I can travel 365 days a year, but I do live in a tourist town and there are so many things to do that it wouldn't be difficult to add something to a page daily. There are museums, galleries, shopping, restaurants, outdoor activities, day trips, cultural events and oh, so much more. And, because I work at the Inn of the Governors (which is located in the heart of Santa Fe) it is so very easy to step out our front door and experience many of these wonderful activities. I challenge myself to enjoy the space around me and experience it as a new traveler to our beautiful city. I challenge you to also enjoy your space and even ours when you are visiting. Let's start with some fun things happening this month in Santa Fe.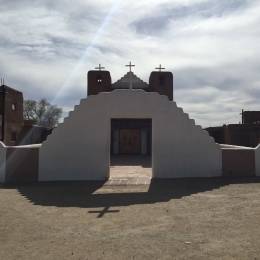 One of my favorite excursions to Northern New Mexico includes the Taos Pueblo and if you are fortunate enough to be here on January 1, I would highly recommend taking the time to see the long honored tradition of the Turtle Dance. I have included this blog from Two Graces Gallery describing the beauty of this native ceremony. If you are unable to attend this event, on January 6 there is the King's Day Celebration which includes either deer or buffalo dances. If you go for the day, please stop by and visit the gallery, too. I suggest contacting the Taos Pueblo at 575-758-1028 for more details.
If you are interested in art Santa Fe has much to offer. One of my favorites, Meow Wolf, has been written about in so many publications that it's hard to believe you may not have heard about it yet. If not, you must see and participate in the immersive art installation. I would love to hear your thoughts afterwards. This is a fun experience for kids of all ages.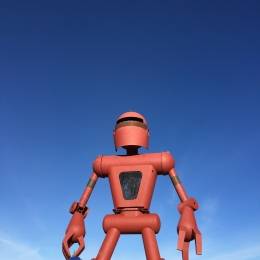 Maybe you want to experience your art in a different manner. You could join Bernard Ewell on January 3 at Site Santa Fe and hear fascinating stories about art heists and fraud with a "bit of tea" from one of my favorite restaurants, The Tea House. It all begins at 6pm and is just 4 blocks from the Inn. Take some additional time beforehand and visit the other exhibitions in the galleries. You'll be glad you did.
We don't have much snow right now, so I am enjoying the outdoors in Santa Fe with some breathtaking hiking. We've got trails that begin just a few miles from the Inn or you can go higher up the mountain in just a short 20 minute ride. Either way, you can experience some of our natural beauty before you head out for some shopping, museum hopping and/or dining.
I'm always happy to share the abundance of things to do in Santa Fe. Follow us on Facebook, Instagram or Twitter to see #whattodoinsantafe. I'd love for you to share your travel journal with us. Maybe you will have an excursion I need to add to my list. I wish you safe travels and a happy New Year. Deb Swanson