Events & Performances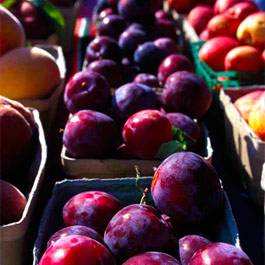 Farmers' Market in the Santa Fe Railyard
Santa Fe Farmers Market has been a long-standing tradition in Santa Fe, highlighting the locally grown produce, meats, and herbs. Located in the nearby Railroad district, it is a great way to mingle with locals while seeing yet another side of Santa Fe. Visit the Shops in the Farmer's market pavilion for local favorites and maybe a wine tasting. For more information, please visit their website at www.santafefarmersmarket.com.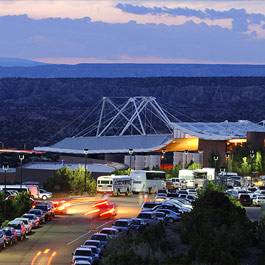 Santa Fe Opera
Staying with us July through August? You haven't experienced Santa Fe until you experience the Santa Fe Opera…The striking, state-of-the-art, open-air theater has won several important design awards and is widely recognized for blending contemporary design aesthetics with traditional building materials. Here's a link to the preview of the new season. Buy Tickets Now!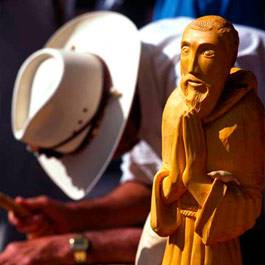 Spanish Market - Late July
In 1925, the Spanish Colonial Arts Society was founded in Santa Fe to encourage and promote Spanish colonial arts and crafts and to inform and educate the public about traditional art forms, designs and techniques. Since then, the Spanish Colonial Arts Society has played a major role in developing markets for the artists, increasing public awareness, preserving Spanish colonial art, and emphasizing the importance of continuing community traditions.Nothing exemplifies these traditions more than the Traditional Spanish Market, held each year in July. Please visit www.spanishcolonial.org for more information about the Spanish Market and Santa Fe's rich Spanish Heritage.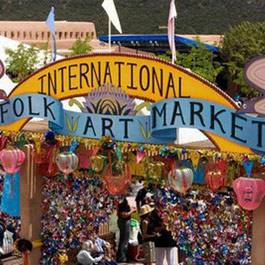 Santa Fe Folk Market - mid-July
The Santa Fe International Folk Art Market, a non-profit organization, produces the largest international folk art market in the world, whose success led to Santa Fe's designation as a UNESCO City of Folk Art.The Market hosts an annual festive, weekend event in mid July on Museum Hill in Santa Fe, adjoining their renowned partner, the Museum of International Folk Art.For more information, please visit their web site at www.folkartmarket.org or read our 2014 blog.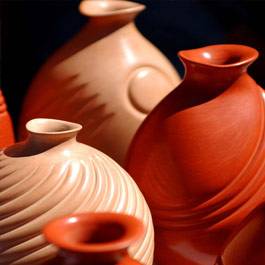 Indian Market - third week of August
Each August, the historic city of Santa Fe, NM becomes the Santa Fe Indian Market, enveloping the town's central Plaza and surrounding streets. In addition, hundreds of gallery openings, art shows and related events take place during the weekend of Indian Market and during the two weeks immediately preceding it. Indian art collectors and artists from around the world make the pilgrimage to Santa Fe — whether they intend to buy or not.For more information about Santa Fe's Indian Market, please visit their web site www.swaia.org. The weekend of Indian Market has sold out every hotel room for years, sometimes a full year in advance! Consequently, Inn of the Governors strongly recommends making reservations well in advance of Indian Market. We look forward to assisting you in your lodging needs.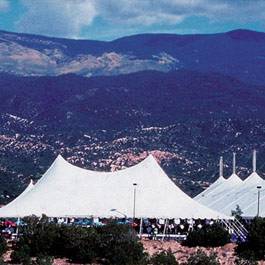 Santa Fe Wine and Chile Festival - third week of September
The Santa Fe Wine & Chile Fiesta is an annual five-day weekend of events featuring the culinary artistry found in Santa Fe's many excellent restaurants coupled with the sophistication and wines of national wineries.By bringing 90 national wineries to Santa Fe to partner with 75 of Santa Fe's best restaurants, a five day schedule of food and wine events is created featuring cooking demos, wine seminars, winery luncheons and dinners. The weekend culminates with the Grand Tasting at the Santa Fe Opera where all 75 participating Santa Fe restaurants and all 90 wineries serve samples of their best food and wine.For more information, please visit their web site at www.santafewineandchile.org.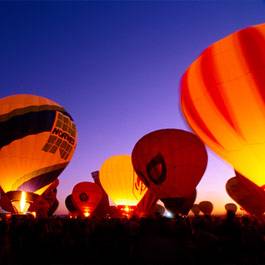 International Balloon Festival - first week of October
For more than three decades, the first week in October brings the smell of roasting chiles and the beautiful, magical moving picture show of hot air balloons sailing silently through the crisp fall air.From its modest beginnings in 1972 with 13 balloons launching from a shopping mall parking lot, the Balloon Fiesta has grown to multiple events launching year-round at the custom-designed, 365-acre Balloon Fiesta Park. Our signature event remains Balloon Fiesta—which, with over 600 balloons, is the largest ballooning event on earth, the most photographed event on earth, and the largest annual international event held in the United States.For more information, please visit their web site at www.balloonfiesta.com.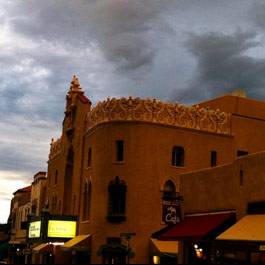 Santa Fe Film Festival - third week of October
Established in 1999, the Santa Fe Film Festival's program includes a curated selection of over 40 film programs including narrative and documentary features, shorts of all types, a tribute to a world-renowned film artist and a spotlight on local filmmakers. Embracing the full spectrum of cinematic arts, the Santa Fe Film Festival extends beyond screenings in theaters to panels, workshops, art exhibitions and opportunities for meeting and networking. Enjoy the natural splendor of winter in Santa Fe, multi-ethnic culture and cuisine, stunning architecture, robust fine and folk arts scene and opportunities for a meaningful exchange of ideas. For more information, please visit their web site at www.santafefilmfestival.com.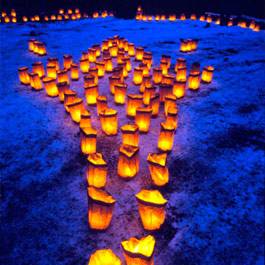 Christmas Eve Farilito Walk - December
This beloved Christmas Eve tradition lights up the heart and soul, as thousands of people stroll Canyon Road enjoying the farolitos (small, sand-filled bags with votive candles) and luminarias (bonfires). The joyous sounds of carols fill the air while friends and families greet each other. After experiencing the festivities on Canyon Road, please join the Inn of the Governors for our Mexican hot cocoa, cider, and cookie reception in the lobby for some Christmas Eve treats and warm hospitality. Christmas time in Santa Fe is often quite chilly, sometimes snowy-please bring warm clothes so you will be comfortable.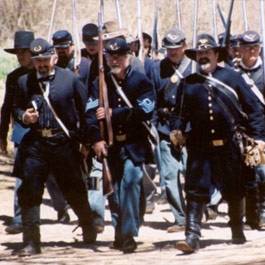 El Rancho De Las Golondrinas
El Rancho de las Golondrinas is a living history museum located on 200 acres in a rural farming valley just south of Santa Fe, New Mexico. The museum, dedicated to the history, heritage and culture of 18th and 19th century New Mexico, opened in 1972. Special festivals and weekend events offer visitors an in-depth look into the celebrations, music, dance and many other aspects of life in the Spanish, Mexican and Territorial periods of the Southwest.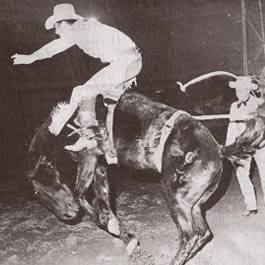 Rodeo de Santa Fe
Rodeo de Santa Fe – the Annual Rodeo de Santa Fe is in June of each year. The Annual Rodeo de Santa Fe is sanctioned by the Professional Rodeo Cowboys Association (PRCA) so there are many names we will be seeing and hearing about in the world of Professional Rodeo. Rodeo de Santa Fe is fun for the entire family, with many events for the little ones!
Things to See and Do in Santa Fe!
Sign up for our eNewsletter and also be the first to hear about special promotions.